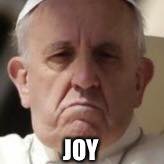 OCT 22, 2016 by HILARY WHITE
A short time ago there were some news stories circulating that Bishop Morlino in the US had started celebrating Mass ad orientem. After Cardinal Sarah straightened the path a bit, apparently Bishop Dominique Rey of the Diocese of Frejus-Toulon in France announced that he would follow Bishop James Conley of the Diocese of Lincoln, who is already is offering Mass facing the altar.
I suggested to some friends that it was in gestures like this that could be read signs that there is at least some opposition to the Francis juggernaut.