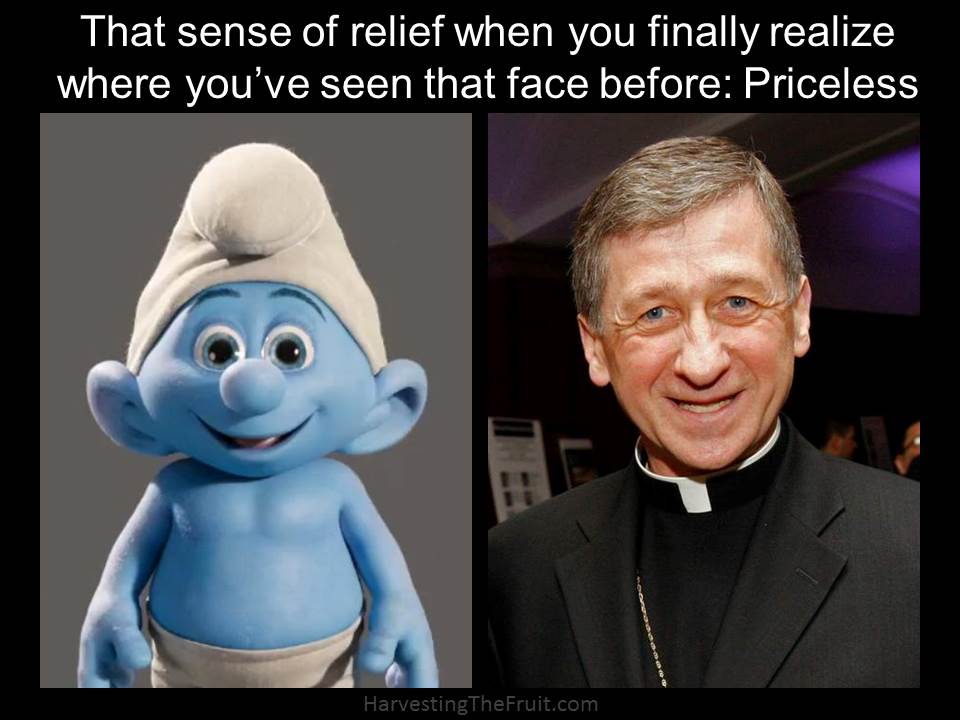 Chicago's cardinal gets blasted on social media for dismissing sex abuse crisis as 'rabbit hole'
CHICAGO (ChurchMilitant.com) – The cardinal-archbishop of Chicago is being ridiculed for his dismissive response to Abp. Carlo Maria Viganò's groundbreaking testimony.
Speaking with NBC 5 Chicago in an on-camera interview, Cdl. Blase Cupich was asked about the allegations of Abp. Viganò, who recently published an explosive document claiming that Pope Francis removed sanctions that had been imposed on ex-cardinal Theodore McCarrick.
Cardinal Cupich responded, "The Pope has a bigger agenda. He's got to get on with other things, of talking about the environment and protecting migrants and carrying on the work of the Church. We're not going to go down a rabbit hole on this."
The cardinal went on to accuse Pope Francis' critics of racism, quipping, "Quite frankly, they also don't like him because he's a Latino."
Cupich's comments started a firestorm on social media. Catholics on Twitter blasted Cdl. Cupich, with canon lawyer and blogger Edward Peters arguing that "for that outrageous statement alone, Cupich should resign."
Pro-life Hollywood actress and Catholic revert Patricia Heaton complained about Cupich's commentsin a tweet, writing, "Believe me, friends, I really want to stop ranting about the insanity of these cardinals and bishops but they make it impossible! @CardinalBCupich thinks environmental issues are the more important work of the church than getting justice for victims of sexual abuse."
Heaton said of Cupich in another tweet, "this guy is a first-class you-know-what."
Michael Brendan Dougherty of National Review mocked Cdl. Cupich's rabbit hole remark by paraphrasing it: "This should be read as 'I'm a good liberal and so is Pope Francis. If you look into the rape stuff and the financial corruption, you're just helping racists and homophobes.'"
"It's beyond parody," Doughtery added.
Catholic reporter George Neumayr weighed in, "Satire can never quite catch up to reality. Cardinal Cupich's let's-get-back-to-global-warming quote minimizing the scandal sounds like it was cobbled together by a team of Onion writers. But it wasn't. It is real as a rabbit hole."
The Onion — which Neumayr refers to — is a popular news parody and satire website.
Some Catholics on social media questioned whether Francis would actually be considered "Latino," as Cupich calls him, given the fact that his family is ethnically Italian. Catholic convert and writer Sohrab Ahmari tweeted, "Cardinal Cupich says critics of Pope Francis' handling of abuse are anti-Latino racists. As a priest friend points out, Francis is not, in fact, Latino."
If "Latino" is defined strictly in terms of race and ethnicity, then Pope Francis would probably not be considered Latino. But if it is defined more broadly, by culture and nationality, he probably would be.
Chicago's Cdl. Cupich is scheduled for a speaking engagement in October at Sacred Heart Seminary in Milwaukee, Wisconsin. The event at which he will be speaking is called the Pope Francis Symposium.