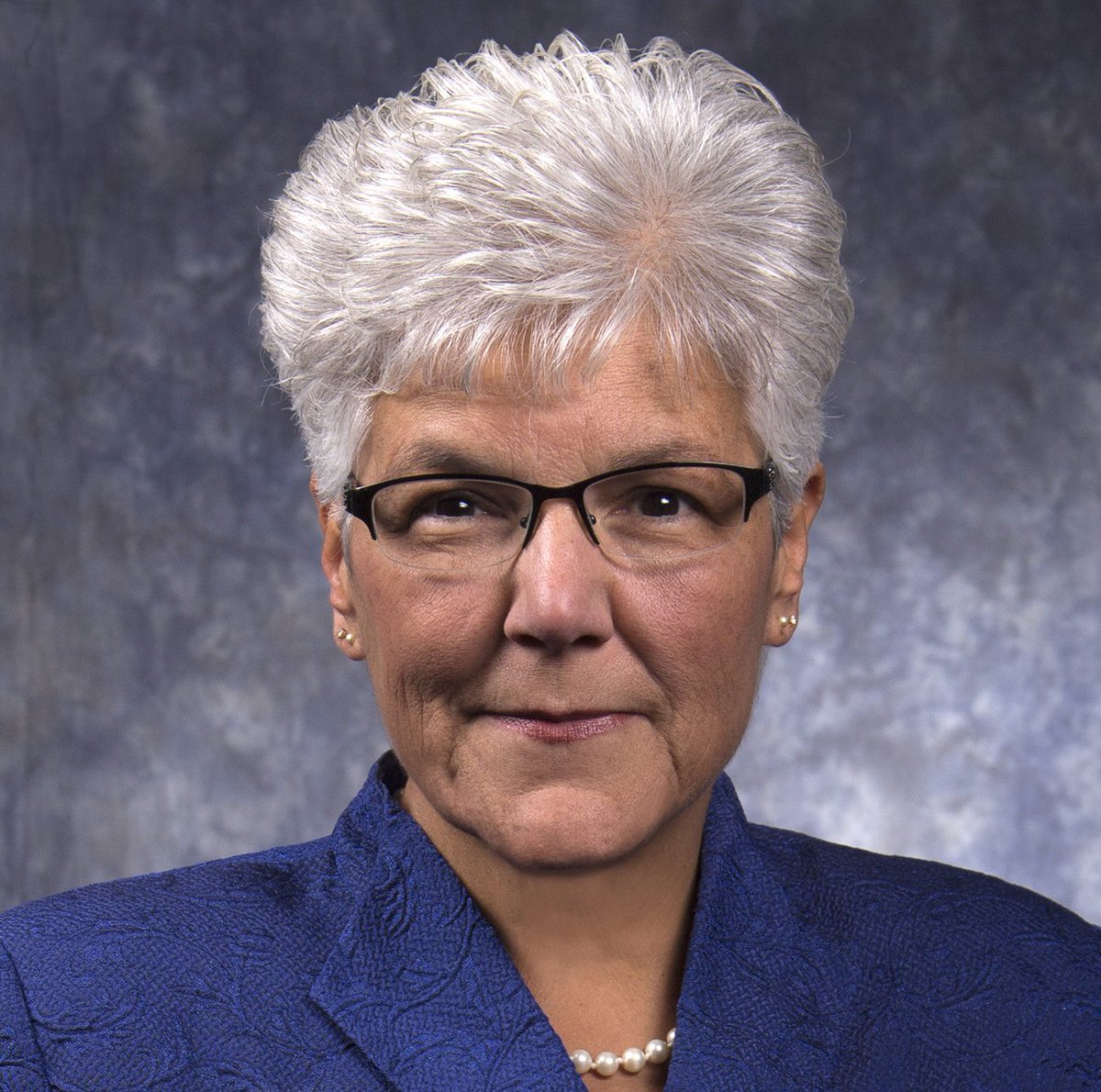 [Official announcement in the diocesan newspaper, The Accent, for July 12, 2018]
GREENSBURG — Bishop Edward
C. Malesic has appointed Margaret
DiVirgilio chancellor and director of
human resources for the Diocese of
Greensburg, effective Aug. 1.
The newly created Office of Chancellor
and Human Resources will oversee
human resources and provide assistance
in the following areas: support of retired
priests; the International Priests Program;
management of the diocese's Safe
Environment Protection monitoring;
hospital and nursing home ministry;
pastoral planning; the Equestrian Order
of the Holy Sepulchre of Jerusalem;
diocesan archives; papal and diocesan
honors; the Diocesan Heritage Center;
and pilgrimages.
"It will be a tremendous honor to
serve the Diocese of Greensburg as
chancellor," DiVirgilo said. "I am very
grateful to Bishop Malesic for his con-
fidence in me and for giving me this
opportunity. I ask all the faithful to remember
me in their prayers as I assume
this position."
DiVirgilio is a parishioner of Our Lady
of Grace Parish, Greensburg, where
she serves on the finance and pastoral
councils and is an extraordinary minister
of holy Communion. A member of the
Diocesan Finance Council and chair of
the Diocesan Heritage Commission, DiVirgilio
is also a graduate of the diocesan
Pathways program and a member of the
Equestrian Order of the Holy Sepulchre
of Jerusalem and the Vatican Patrons.
Most recently DiVirgilio was senior
vice president, chief financial officer and
treasurer for Concurrent Technologies
Corp., Johnstown. She was responsible
for corporate-wide policy development
and overall implementation of administration
functions in finance, accounting,
human resources, financial systems,
treasury management, information technology,
and contracts and procurement.
She holds a bachelor's degree in
business administration from Seton
Hill University, Greensburg, and a CPA
certification from the Commonwealth of
Virginia.
"I bring 25-plus years of experience
in general management and human resource
administration," DiVirgilio said. "I
hope to use this expertise to establish a
means for all diocesan sta to have a line
of sight to connect their day-to-day work
to the mission of the church in support
of the Bishop's motto, 'Serve the Lord
With Gladness.'  I am committed to the
concept of team and believe all perform
best when each member is valued and
understands their role in achieving the
mission."
A member of the Board of Trustees at
Seton Hill University, where she serves
on the Finance and Business A airs
and Personnel Committees, DiVirgilio
received the university's 2010 Distinguished
Alumni Leadership Award
for her outstanding achievement and
leadership in business.
She is active at the university's alumni
events and with the Sisters of Charity of
Seton Hill Seton Family
Registered Dermocrat
Obamacare Supporter
Pro Choice Supporter
Second Amendment Supporter [!? How did that get in there? – AQ Tom]
[Her credentials and current position remind me of a Gilbert & Sullivan character]