Written by  Michael Matt | Editor – 6/23/18
Be that guy!
Who else is tired of Gay Pride Month? While every business that's not Chick-Fil-A falls all over themselves to celebrate the world's most privileged lifestyle in America, I'm sitting here deleting email promotions for the new "gay-friendly" apps from Apple's App Store. There's an app for that?
But, wait there's more! Apple is positively blowing up my phone with this stuff today:
They really have arrived; gays, that is. Homosexuality has been accepted across the board, and instead of being content with that, they're still protesting like it's 1969, still segregating themselves (even when they vacation), getting their own day at Disneyworld, still throwing giant parades for themselves and demanding their own apps, their own bars—even their own designated days to use public lakes and rivers as they're doing here in Minnesota this weekend, with the full cooperation of the DNR.
If the whole agenda was simply to integrate into normal society, they're failing at it. "Treat me normally, dammit! Now get off the public property, it's MY DAY to kayak!"
If they want to be normal members of society, why do they act like the most elitist club in history?
The Remnant is considering alternatives to the increasingly Christophobic giant PayPal, since this month the company changed its social media avatar to a rainbow. It's clear where this brand's loyalties lie. However, a larger discussion needs to happen among serious Christians, because PayPal is certainly not alone.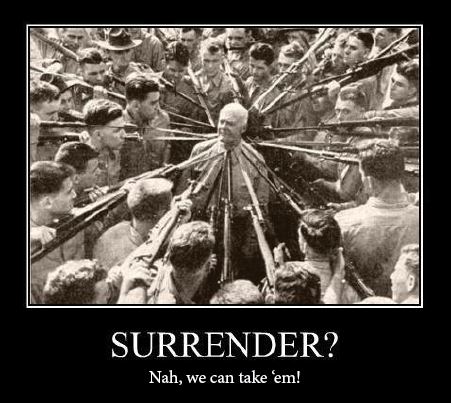 So the bigger question is, how far do you go with this? You can quit PayPal, but by that logic you should probably quit all Apple products, also Microsoft, also most email providers and grocery stores. Yes and most food in the grocery stores, too, because the majority of those brands support things which we, as good Christians, can't support.
Is that Starbucks you're drinking? How could you!
Is that an iPhone you're using to follow along on the 1962 Ordo app at the TLM on Sundays? Shocking!
I hope that's not a Ford you're driving. And you call yourself a Christian?
Amazon.com? Really? You're buying Catholic books from one of the most powerful promoters of gay marriage in the world today?
And when you fired off that angry email to your favorite Catholic blogger because he still uses PayPal, I wonder if you noticed that your own email account is hosted by Gmail? That's right, Google…as pro-LGBT as it gets.
Not everyone can live off-grid and shop local farmers' markets (half the hippies there are majoring in women's studies, anyway). So, I'm not actually sure what to do, but the time may have come for Catholics to "come out from among them," as St. Paul said, or at least to start the conversation. But what does "coming out from among them" mean in the here and now, especially in our age of technology?  What's it look like? How do we do it?  And more importantly, are we obligated before God to do it in the first place?
Somehow, we need to distinguish ourselves from the masses with their: #WeAreThe99%, #MeToo, #Triggered, #Pride…but how?
We all say we need to stand out but how many of us are willing to stand alone, with no cell phone, no Internet access, no retail stores to shop in, no online sprees, not even a coffee from the local coffee shop barista?
More realistically, what should this look like? This was the theme of my talk in London at the Family Life International Conference last month. Maybe listening to it will help get this conversation started. We've also provided the complete transcript below, for those who would prefer to read it.
I'm not saying I have all the answers, but I certainly have a lot of questions.  And I don't believe that simply boycotting PayPal and shopping at Walmart (instead of Target) settles the matter.