www.breitbart.com/big-government/2017/12/25/watch-christians-freed-islamic-state-control-mosul-celebrate-christmas/
by Charlie Spiering, Breitbart News, 25 Dec 2017
(A political event: Mass began with the recitation of the Iraqi national anthem.)

Iraqi Christians were able to celebrate Christmas in Mosul now that the city has been liberated from Islamic State control.
Mass was held at Saint Paul's church in Mosul, three years after the Islamic State took control of the city. Video of the mass was posted online (above).
For more than three years, Christians in Iraq faced brutal persecution from violent Islamic State terrorists. The city was liberated in the summer of 2017.
On Christmas, Muslims stood with Christian worshippers and local officials surrounded by candles and Christmas trees, according to a report from Sky News.
From Sky News: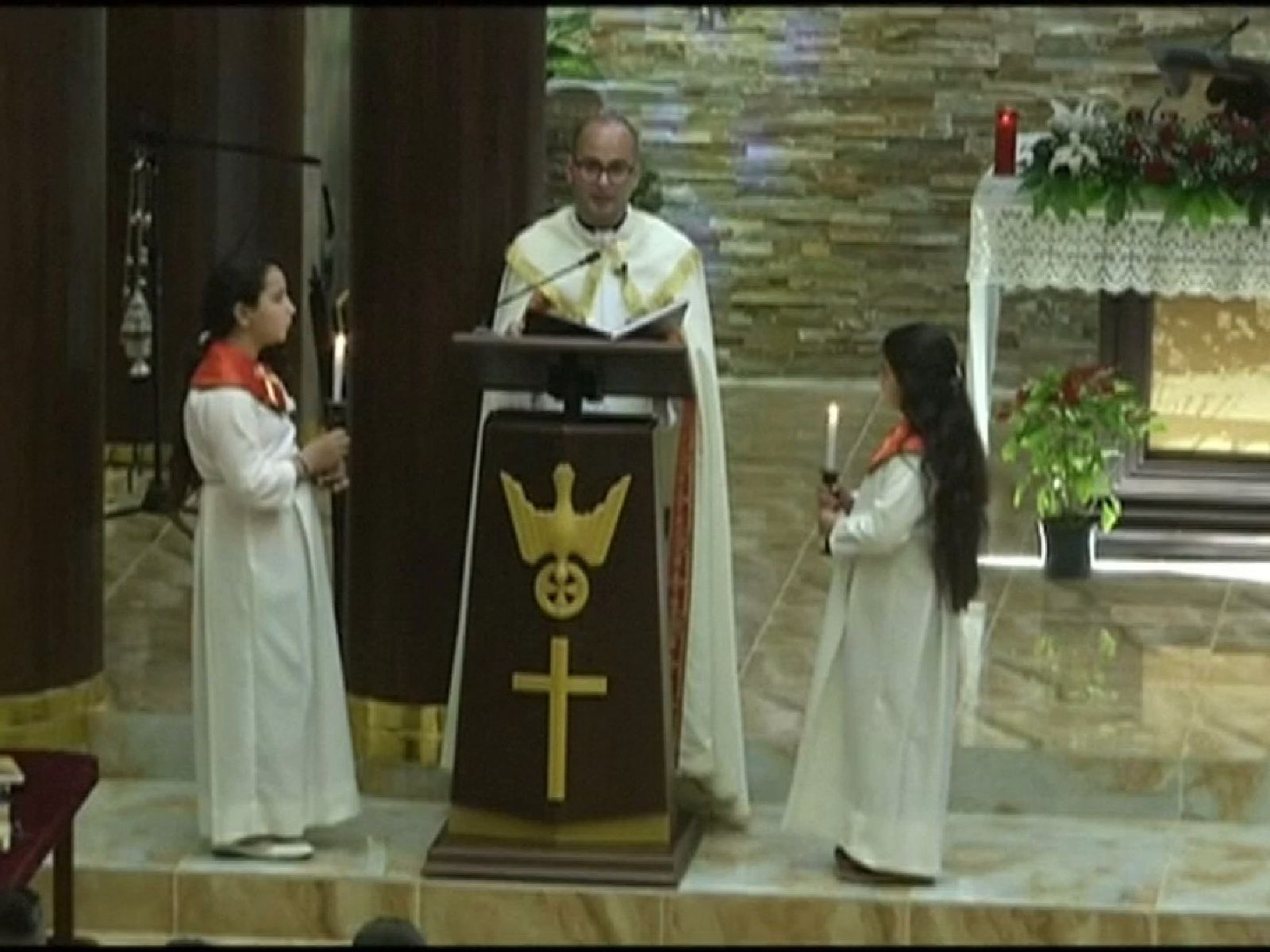 Father Salar Bodagh took charge of the first service in Mosul for four years.