An ad making the rounds of the commercial neo- and mod-Catholic blogosphere
Am I a "dirty-minded old man" or "It's not the principle — it's the money"?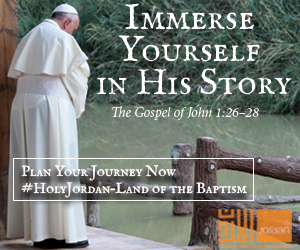 I e-mailed one such site, suggesting it remove the ad because of its implication. No reply or action; the ad with that picture still appears on that and other such Catholic commercial websites. I guess that they prefer the income from the ad to the embarassment of the Holy Father that it may cause.