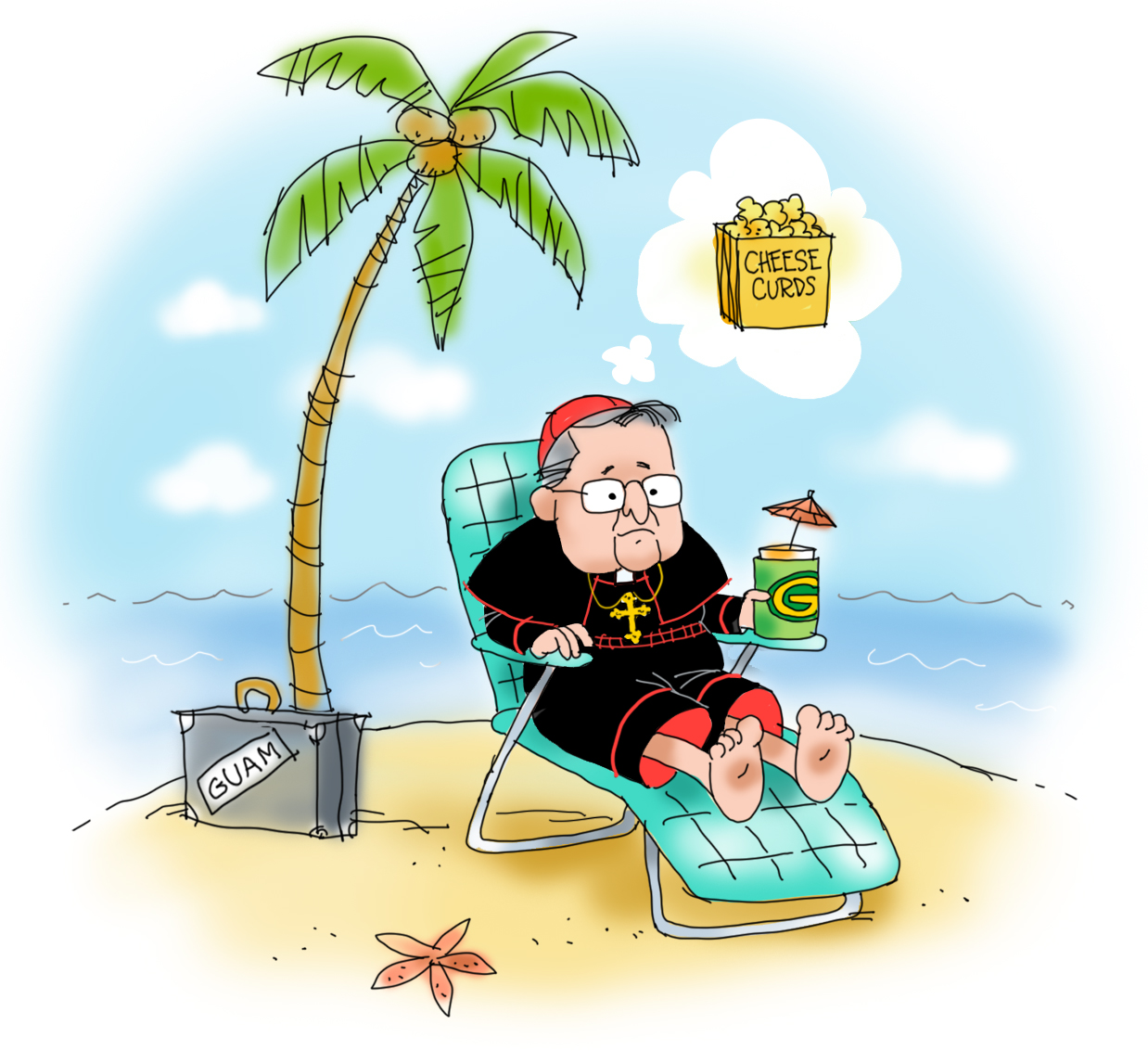 Written by Michael Matt | Editor
2/18/17
Raymond Cardinal Burke told an Italian television program this week that he does not believe his recent assignment to Guam to preside over an investigation of a Church trial of an archbishop accused of abusing altar boys back in the 1970s is, in fact, a punishment from Pope Francis. The Cardinal's statements can be read here.
In the interview, Cardinal Burke insists that his assignment came from the Congregation for the Doctrine of the Faith, on which he still serves as president of the Apostolic Tribunal. Cardinal Muller, who heads the CDF, has become an outspoken defender of Amoris Laetitia — Pope Francis' controversial post-synodal exhortation that calls for divorced and remarried Catholics to be allowed to receive Holy Communion—the same document, by the way, to which Cardinal Burke and three other cardinals will raise formal corrections if Pope Francis refuses to answer five dubia, or questions, regarding its orthodoxy and apparent errors.
When asked why he was chosen to go to Guam, Cardinal Burke said: "I think I was selected on the basis of my studies in canon law and my long experience with ecclesiastical processes." The Cardinal indicated that he does not know how long he will be in Guam, but that he hopes "to be able to finish the work before summer."
When asked if he sees this assignment to the middle of nowhere as a punishment by the pope, Cardinal Burke answered: "No, I don't see this mission as a punishment by the pope, and I'm certainly not experiencing it as a punishment. It's normal for a cardinal, depending on his preparation and availability, to receive special assignments for the good of the Church. I wasn't surprised by the request of the Congregation for the Doctrine of the Faith, and I accepted it, conscious of the grave responsibility it implied, but without any thought of other motivations on the part of Pope Francis or the congregation."
As we've noted before in these columns, it is our opinion that Cardinal Burke is something of a saint, and only a saint would respond to this odd assignment at this crucial moment in such a humble and non-vindictive way. He is a loyal son of the Church who in this situation—as in the other, which puts him at odds with Pope Francis— has only the best interests of the Church and souls in mind.
Still, the rest of us are less virtuous, and we have a one-word question: Guam?
After everything that has happened–Amoris Laetitia, the scandal with the Knights of Malta, the Pope's refusal to answer the Four Cardinals' dubia–Guam?
So, what do you think? Is this yet another "promotion" for Cardinal Burke?