St. Robert Bellarmine on Hell-Bound Popes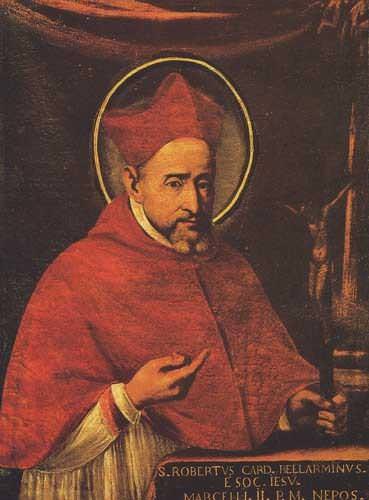 St. Robert Bellarmine, pray for us!
JOHN B. MANOS
POSTED ON SEPTEMBER 17, 2016
Today is the feast of St. Robert Bellarmine, the patron of the Bellarmine Forum/Wanderer Forum Foundation. It is the perfect opportunity to illustrate one of the many, many, many examples from his life of why he is the perfect saint for our time in America.  The trouble is that there are so many reasons! We could discuss his teaching on the Real Presence, we could discuss his teachings on Marriage, or so many other confusing doctrines today. One example rang a bell for me, and I want to see if you think it's possibly a message for today.
Pope Francis, the Alleged Letter, and Clearly Confusing Things
No reader here would be surprised if I said that Pope Francis has done things that are causing great confusion. For instance, the recent discussions on the letter about marriage, and communion for the divorce, is a mess. There is no getting around it. If the things being reported are true, it is wrong. There are several other examples, but I think this one in particular is the best to highlight. What are we supposed to do? Can we find some guidance in Bellarmine?
In his treatise on purgatory, which Fr. Hardon described as "wonderful", Bellarmine urges the faithful to avoid venial sins because even these "small sins" offend the infinite majesty of God and are punished by Him.  But, there is a story in the treatise that I find illustrative for us today. It is a story about Pope Innocent III, and how he was saved from hell.
Continue reading at bellarmineforum.org/2016/09/17/bellarmine-hell-bound-popes-patrons-feast-today