Marketing the Modern University: [De-Catholicizing a Jesuit College's Seal]
From:

To: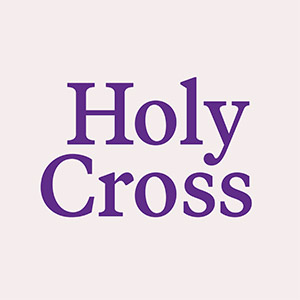 Chase Padusniak
Intercollegiate Review
Currently, I attend the College of the Holy Cross, a small liberal arts institution in Worcester, Massachusetts. While I was abroad last year the school decided to change the face of their marketing campaign from the traditional seal to a newer logo. This new symbol also came with a new slogan; in fact, we went from "in hoc signo vinces [in this sign you will conquer]" to "ask more." At the moment, many students are working to change, or at least modify, the new symbol. But more important than our individual strivings are the lessons this experience provides about the modern American college.
On the one hand, it demonstrates just how much "marketability" has come to dominate our collective imagination. Holy Cross wants to appeal to a larger audience and, frankly, I don't blame them. Most of the student body hails from New England and more geographic diversity would be valuable both for the school and the students. That said, the assumption is that bland, research-based marketing is always more effective. Catholicism doesn't sell, so why keep a cross on the logo? Why not make it a sun (as has been done)? Blindly we trust corporations and statisticians to decide how to act. We pour money into R&D departments because the human element is far too multifaceted and complex to confront. With this impersonal attitude prevailing at a small, liberal arts institution, I cannot imagine that larger research universities are doing any better.
The human element brings us to our second lesson: transparency. It seems to me that modern conservatives and liberals alike preach, and then fail to practice, this virtue. Holy Cross, despite its small size and tight-knit community, did little to consult students about the change. As a result, popular response was overwhelmingly negative. While I am certainly no proponent of direct and unfettered democracy, I do believe in representative government. Our institutions are no longer responsive to the commands of those who attend them; the falcon cannot hear the falconer.
But most important of all is not what the school failed to do, but what it actually did. I'm all for engaging the secular world and, in a personal sense, I feel no calling to a life lived away from greater society. That said, the line must be drawn between engagement and surrender, mutual understanding and capitulation. Our colleges and universities have done this for far too long: religious and otherwise; they cater to political whims (on both the Right and the Left) and distance themselves from the pursuit of knowledge for its own sake. Ironically, it seems the more pedantic these institutions become, the less obscure their pursuits. Take it from a pedant: that's not a good thing.