Boston Archdiocese Offers Clergy Wellness Seminar by Woman Minister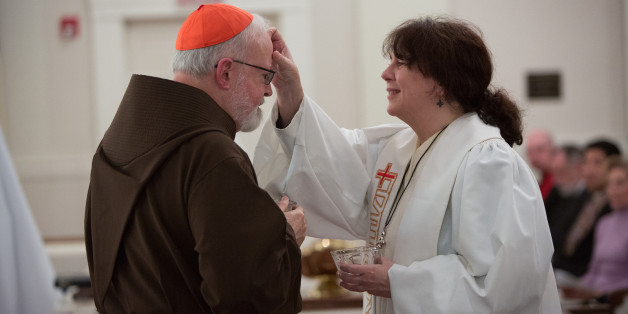 What's wrong with that? In January 2014 His Eminence the Cardinal Archbishop asked the Rev. Ann Robertson, a pastor in the pro-abort United Methodist Church, to anoint his forehead with "consecrated" water [whatever that is] in an "ecumenical baptism reaffirmation" ritual [whatever that is]!
BostonCatholicInsider.wordpress.com/2016/02/23/boston-offers-clergy-wellness-seminar-by-woman-minister
The Archdiocese of Boston Clergy Health and Retirement Trust is offering wellness seminars for priests. Several of them strike us as odd, and risk working against the spiritual wellness of Catholic priests.
* * *
Time Management, facilitated by a Protestant Minister
In April there is a session at our Lady Help of Christians in Newton offered by a Rev. Nancy Foran–she is a minister in the United Church of Christ and pastor at Raymond Village Community Church in Maine, and specializes in Myers-Briggs. Can we not find any Catholics in Boston who are good at managing time to lead such a session? The brochure can be found below:
Who picks these sessions?!